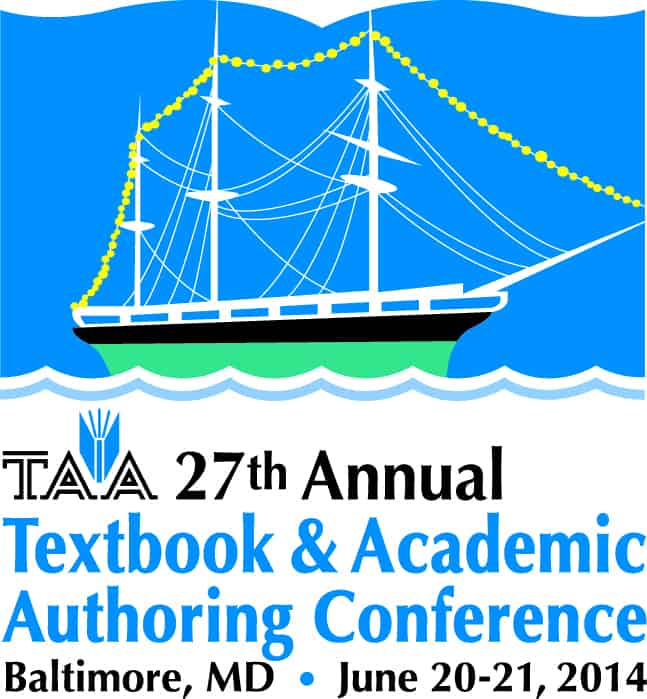 TAA's 2014 Conference on Textbook & Academic Writing in Baltimore, MD, June 20-21 is offering graduate students a discounted registration rate of $75. The discounted rate is available to TAA members and non-members and applies to both the one-day or two-day registration options.
TAA's June conference features authoring sessions, workshops, and roundtable discussions that are designed to jumpstart your writing projects and boost your publishing success. Participants will have the opportunity to meet on-on-one with a veteran author or an authoring attorney and network with fellow authors at the evening hospitality events.
Visit the 2014 TAA Conference website to learn more about the conference program and to register at this discounted rate.