For a limited time, the Textbook & Academic Authors Association (TAA) is offering 50% off an annual membership. Use promo code TAA50 to join today.
Now more than ever, with TAA you are not alone! Through these unprecedented times, you can turn to us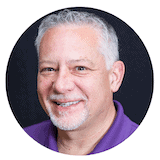 for educational and networking opportunities related to your textbook and/or academic writing efforts.
"TAA has provided me with priceless advice and mentoring in diverse areas such as effective writing, a productive writing discipline, textbook design, the author's role in marketing, and cultivating my personal 'brand' as a professional academic author," said TAA Member Kevin Patton. Read Kevin's Full TAA Story.
Here are some of the member resources you can gain access to with this special limited time offer of 50% off an annual membership: [Read more…]