A grant is a great tool to help you build or enhance your project or program, said Erin Comeaux (the pro), formerly a professional grant writer for Lone Star College System, and now a grants coordinator for Pasadena Independent School District in Pasadena, Texas, and Jennifer Travis (the rookie), a professor of mathematics at Lone Star College-North Harris, during their presentation at the 2016 Conference in San Antonio in June. The two recently partnered to write Travis' first grant proposal.
"The process of finding, choosing, preparing, researching, and writing a grant proposal is similar to choosing and following a training program to prepare your body for an athletic event," said Comeaux.
In the best case scenario, they said, your progression would start with your idea, move on to defining your goal (what you want to accomplish), then to choosing your funding source, preparing your proposal, and lastly, to submitting your proposal. [Read More…]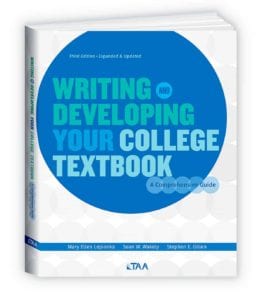 Writing and crafting a textbook and attending to authoring tasks is a time-consuming, complex—some would say monumental—project, even harrowing at times. The updated and expanded third edition of Writing a Developing Your College Textbook: A Comprehensive Guide, now available for pre-order, will empower you to undertake textbook development by guiding you through the nuts and bolts of the development process and providing essential background information on the changing higher education publishing industry, as well as how to choose a publisher, write a textbook proposal, negotiate a publishing contract, and establish good author-publisher relations. Click here to pre-order. [Read More…]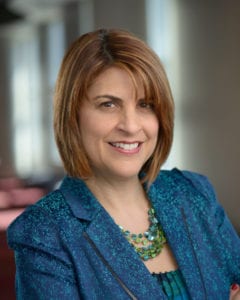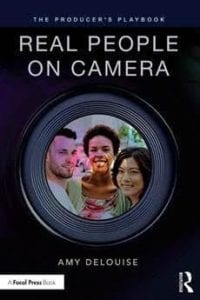 For many of us, conducting an interview is easier than being interviewed. But when promoting a book, or even making a career move, you may be the interviewee. What does it take to deliver a "good" interview? How do you build a relationship with your interviewer? How do you prepare? What are the different ways to handle an in-person, an audio-only interview, and one that takes place on camera? How do you turn a bad question into a good answer? For on-camera interviews, what are the special considerations for attire that works on video?
Join us Friday, October 14, 11 a.m. – 12 p.m. ET, for the TAA Webinar, "The Art of Being Interviewed", led by Amy DeLouise, an experienced interviewer and video producer-director who has conducted thousands of interviews. She will walk us through the process, field questions, and help you feel confident for your next interview.