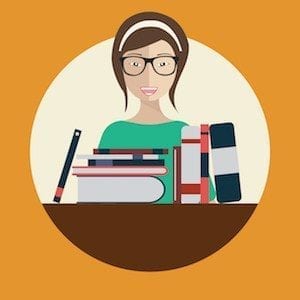 Graduate students on the road to doctoral Oz often feel more isolated than a vegetarian at a barbecue. Especially if you have a laissez faire chair and committee, you may believe you're abandoned and unloved. You're not. In my work as editor and coach for struggling dissertation-writing students, I know well that many other people in the university community can comfort, calm, and care for you. Here I'll remind you of two types who can help ease your dissertation traumas. (Next post: two more.)
Librarians Love You  
Even in this age of access to many online databases, librarians can help you greatly as you plow through the dissertation. Once you recognize the immense resources at their keypads, you can enlist their aid to save yourself time, effort, and digital runarounds. [Read More…]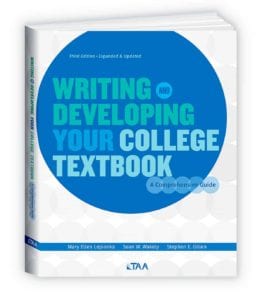 Writing and crafting a textbook and attending to authoring tasks is a time-consuming, complex—some would say monumental—project, even harrowing at times. The updated and expanded third edition of Writing and Developing Your College Textbook, will guide you through the nuts and bolts of the textbook development process, and provide essential background information on the changing higher education publishing industry, as well as how to choose a publisher, write a textbook proposal, negotiate a publishing contract, and establish good author-publisher relations.
Subscribe to our email list and we'll send you a 17-page sample of the book. Pre-order a copy and get 15% off and an invitation to an exclusive online Q&A with the authors. Books will ship the first week of December. [Read More…]
One of the most important provisions in your textbook publishing contract is the audit clause, which will specify the conditions for how and when you can request and conduct an audit. In the absence of an audit clause, some publishers will still comply with a request to audit, although they are not contractually required to do so.
While the large publishers have calculated and paid royalties to thousands of authors, contract terms can vary, automated royalty systems have limitations, and the accounting teams at publishers are made up of human beings who can make mistakes. If an author wants a better understanding as to the calculation and accuracy of his or her royalties, the best course of action is to request a royalty audit.