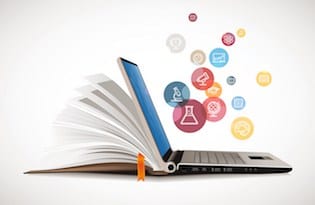 Are textbooks merging with online courses? Will textbook content increasingly be delivered in the form of digital modules that can be integrated into course learning systems? What does this mean for textbook authors and editors? How should textbook content be designed to work best in online learning environments?
Since 2009, I have been working in dual roles, and I've witnessed a transition that has moved faster than anyone anticipated. As a long-time development editor, and now author, in the textbook industry, I have watched a rapid transition from print to digital publishing models. Most of the major commercial textbook publishers have passed the point at which more than half of their sales revenue is coming from digital products. By no means is print dead when it comes to textbooks, but print texts certainly inhabit a changed landscape. [Read More…]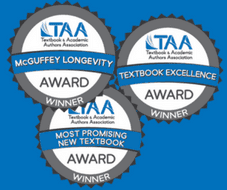 A few weeks ago, I reached out to winners of the 2017 TAA Textbook Awards and asked them to answer some questions about their textbook writing. I had so many great responses I decided to create a five-part series to share them. The first installment focused on why they decided to write their textbook, and how they got started. The second installment focused on what they do to boost their confidence as a writer, how they fit writing time into their schedule, and what software they use.
This third installment in the five-part series focuses which pedagogical elements in their textbook they are most proud of, and what involvement they have had in marketing their book. [Read More…]
When you're furrowed-brow deep in your academic project, if your partner suddenly blurts out "I never see you anymore!" it's time to stop, look, and close your computer. After such outbursts, many of my academic clients with partners in my coaching and editing practice have found ways to manage the complaints and restore a harmonious home. Here are some of the major methods my clients have used as they pursue the (successful) productions of articles, presentations, chapters for a volume, and dissertations.