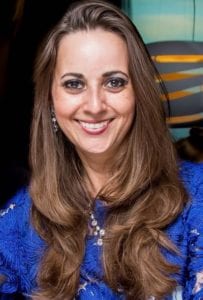 Dominique T. Chlup is a tenured University Associate Professor turned Creativity & Writing Coach. She is President and Chief Creative Officer of Inspiring the Creative Within®, LLC. What she does best is take you from blocked to breakthrough, teaching you the art of stress-free creating to maximize your writing productivity. She has five degrees behind her name, including two from Harvard University. She is author of $6.7 million in funded grant projects and over 200 publications and presentations written one word at a time.

Here Dominique shares her writing strategies for moving from blocked to breakthrough through the art of stress-free creating. [Read More…]
The obsession with work seems embedded not only into our current civilization but also into academic pursuits. We are all focused, dedicated, committed, even driven in our scholarly work. We live, breathe, almost eat our work, or always eat while we work.
You may have noticed that many scholars self-righteously announce (I too am guilty), "Oh, I work all the time. Of course, I work every weekend." Our working compulsion may be motivated by any number of worries. A few—the lurking impostor syndrome, feeling that time is running out, others' propagating vitae, some upstart new PhD on our heels, tenure just beyond our grasp.
But working all the time has a price. Often an unsettling sense creeps in, something like discontent, dissatisfaction, weariness, frustration, restlessness, and even futility. This is a warning sign that, most often, you've lost perspective. You need a break. [Read More…]
In today's fast-evolving e-publishing market, both publishers and authors must continually evaluate and reposition to retain relevance in the academic markets, said author, educator and digital book pioneer June Jamrich Parsons. "The traditional textbook publishing business model has been besieged by disruptors, such as MOOCs, used book dealers, consumer advocates, and content pirates," she said.
In her 2016 TAA Conference session, "Digital Book Report 2016", Parsons, co-author of the 2012 TAA McGuffey Award-winning textbook New Perspectives on Computer Concepts, outlined some of these trends and how they affect authors, instructors, and students.