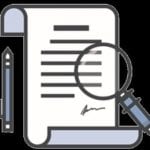 In recent years multiple class action lawsuits have been filed against the biggest textbook publishers, challenging their royalty-payment practices. In 2016, it was a suit against Pearson, alleging (among other things) gray market sales to international subsidiaries, paying lower international royalty rates, and then shipping books back into the U.S. for retail sales.1 More recently, there have been suits against Cengage, challenging "Cengage Unlimited," Cengage's all-access, Netflix-like subscription model.2 McGraw-Hill was also sued, in January, for improper royalty payment practices on its "Connect" products.3
In each of these cases, plaintiffs have purported to file class action lawsuits, where the plaintiffs and their counsel propose to litigate on behalf of all similarly-situated authors affected by the publisher's practices. But for authors not directly involved in the litigation, the obvious question is "What's in it for me?" Does the class action mechanism provide an acceptable format to protect your rights?
[Read More]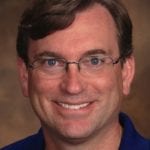 Five TAA members have been elected to the TAA Council, the association's governing board. Paul Krieger has been elected Vice President/President-Elect, Juli Saitz has been elected to a third term as Treasurer, and Brenda Ulrich has been elected to a second term as Secretary. Stacie Craft DeFreitas and Dione Taylor have been elected to Council positions.
Krieger, a retired professor of biology, is the author and illustrator of the four-book series, The Visual Analogy Guides. In his position statement, he said he intends to focus on three major goals as VP/President-Elect: (1) Help TAA remain true to its mission of supporting textbook and academic authors as it has done so impressively over the years; (2) Assist the recently established Committee for Diversity, Equity, and Inclusion (CDEI) to achieve its goals; and (3) Explore new sources of revenue to keep TAA on solid financial ground in the future. Krieger will serve a two-year term as VP, a two-year term as President, and a two-year term as Past-President.
[Read More]
Academia serves a purpose of feeding the future, of taking minds with a limited set of knowledge and helping them realize that while they may have a perspective of vast understanding, the potential for growth and development of their understanding exists in a limitless amount of barren space. It is from this mindset that I believe C.S. Lewis claimed, "The task of the modern educator is not to cut down jungles, but to irrigate deserts."
I have read that quote numerous times, and as an educator and author myself, taught and thought from the perspective that in a world of information overload, we are in a different era than Lewis and have a new responsibility of cutting down jungles to help our students see clearly. As I write this week's article and review the resources shared below, I instead think that our job, particularly as textbook and academic authors, must be to take our readers to the edge of the jungle, show them the desert that exists beyond that edge, and then irrigate it so that the jungle of knowledge continues to expand even further for the next generation of students and educators.
As you write this week, I challenge you to find the edge of your field of knowledge, to irrigate your own deserted landscape of potential, and to find ways through your writing to bring others to that point. Happy writing!
[Read More]