For a limited time, the Textbook & Academic Authors Association (TAA) is offering 50% off an annual membership. Use promo code TAA50 to join today.
Now more than ever, with TAA you are not alone! Through these unprecedented times, you can turn to us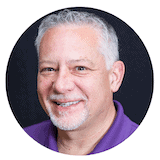 for educational and networking opportunities related to your textbook and/or academic writing efforts.
"TAA has provided me with priceless advice and mentoring in diverse areas such as effective writing, a productive writing discipline, textbook design, the author's role in marketing, and cultivating my personal 'brand' as a professional academic author," said TAA Member Kevin Patton. Read Kevin's Full TAA Story.
Here are some of the member resources you can gain access to with this special limited time offer of 50% off an annual membership:
Special member price for a 6-week Writing Gym taking place July 20-August 29 that will include a time tracking template, 6 on-demand writing classes, writing resources, and much more.
A 2020 TAA Summer Webinar Series, featuring 6 interactive educational presentations and multiple networking opportunities.
More than 250+ presentations on demand on topics such as writing, editing, contracts, royalties, taxes, copyright, time management, and more, presented by a variety of industry experts.
Dozens of downloadable templates, worksheets, checklists and samples gathered from experienced textbook and academic authors and industry professionals to assist you with your own writing.
More than a dozen eBook downloads including Social Media 101, Writing & Publishing Academic Journal Articles, and Can My Textbook Publisher Really Do That?
A quarterly print newsletter, The Academic Author
We hope to welcome you to our TAA community.
TAA Membership Dues Categories
Graduate Student | $25 ($12.50)
Emeritus Member | $35 ($17.50) (Authors who are retired from teaching and are no longer writing or revising.)
Untenured Faculty or Textbook Author with Royalties Under $5,000/yr | $50 ($25)
Tenured Faculty or Textbook Author with Royalties Above $5,000/yr | $100 ($50)
Industry Professional | $90 ($45) (e.g., editor, publisher, consultant, indexer, textbook illustrator, writing coach, etc.)