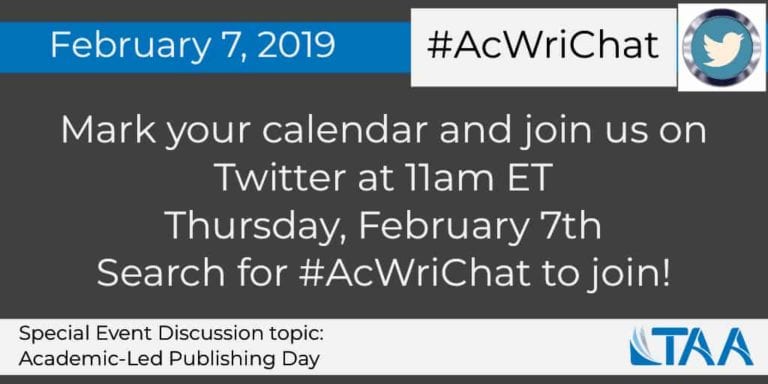 This Thursday, February 7th, marks the first Academic-Led Publishing Day. Academic-Led Publishing Day is a global digital event created to foster discussions about how members of the scholarly community can develop and support academic-led publishing initiatives.
TAA is proud to take part in this effort by hosting a special #AcWriChat Tweet Chat event on Twitter, contributing blog articles to the growing list of resources curated for the event, and by encouraging discussion among our members and authoring community in accordance with the goals of the event.
According to the website, "Academic-Led publishing refers to scholarly publishing initiatives wherein one or more academic organizations control decisions pertaining to copyright, distribution, and publishing infrastructure. The goal of Academic-Led Publishing Day is to create an open dialogue about academic-led publishing programs and funding models – both current and potential – and to raise awareness about the roles and capabilities of different stakeholders in this space."
We invite you to join us on Twitter at 11am ET (4pm GMT) on Thursday for an #AcWriChat discussion focused on academic-led publishing initiatives.
To learn more about the event and related activities, visit https://academicledpublishingday.com.
---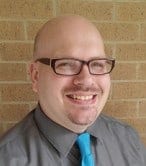 Eric Schmieder is the Membership Marketing Manager for TAA. He has taught computer technology concepts to curriculum, continuing education, and corporate training students since 2001. A lifelong learner, teacher, and textbook author, Eric seeks to use technology in ways that improve results in his daily processes and in the lives of those he serves. His latest textbook, Web, Database, and Programming: A foundational approach to data-driven application development using HTML, CSS, JavaScript, jQuery, MySQL, and PHP, First Edition, is available now through Sentia Publishing.