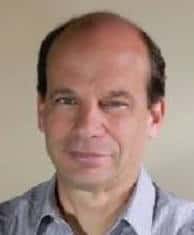 As digital technology continues to redefine the market for instructional materials, one thing remains constant: students with disabilities must not be left out. While products evolve, the concepts of equal access, and the legal obligation of educational institutions not to discriminate, remain.
Join us Thursday, April 12 from 2-3 p.m. ET, for the TAA Webinar, "Making Textbooks Accessible to Students With Disabilities", presented by Robert Martinengo, Publisher Outreach Specialist for the CAMI project at AMAC Accessibility.
He will cover three main topics:
What authors can do now to make their manuscripts more accessible, and how to plan for an accessible final product.
What can happen during the publishing process that can negatively impact accessibility, and what to do about it.
How to assess whether or not the final product is accessible, and what can be done to improve the situation if it is not.
Register today! Free for TAA members. Join TAA for 30 days for only $10!