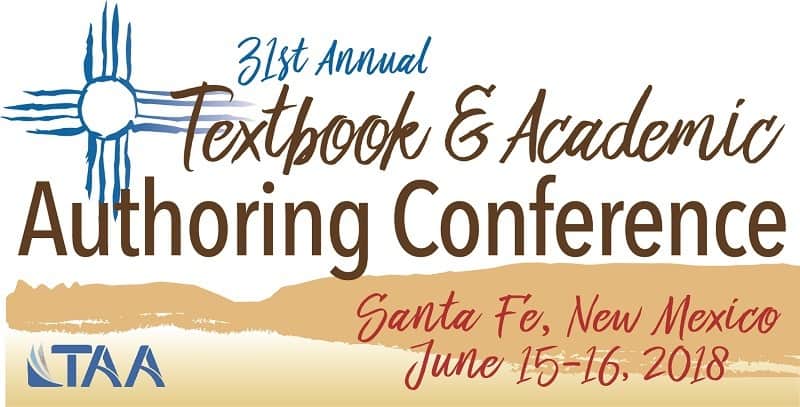 Join us in Santa Fe, New Mexico for TAA's 31st Annual Textbook & Academic Authoring Conference. Early registration is now open!
TAA's conference will be held on June 15-16 at the beautiful La Fonda on the Plaza, a 4-Diamond luxury hotel located on the historic Santa Fe Plaza. The recently renovated hotel combines elegance and old world charm with the splendor of the American Southwest to provide a truly memorable Santa Fe experience.
Don't miss out on your opportunity to:
Learn from industry experts, gain new perspectives, and get inspired for your writing projects
Participate in a wide variety of sessions on topics such as writing productivity, marketing, contracts, royalties, open access, self-publishing, and more
Get updated on the current state of the print and digital publishing industry
Network with author colleagues from across the country
Benefit from one-on-one mentoring sessions with industry experts and veteran authors
We hope you will join us to enjoy the conference, the culture, and Santa Fe's first class cuisine!
Early registration rates:
Members: $185 (two-day); $135 (one-day)
Non-members: $230 (two-day); $180 (one-day)
Graduate Students: $120 (two-day); $95 (one-day)
Early registration rates apply through April 1, 2018. After April 1, registration rates increase by $50 in all categories.
For program, registration, and venue information please visit the conference website.
SaveSave