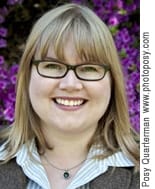 After peer review but before publication, even the best manuscripts typically require revision. When you are faced with readers' reports, it's key to understand clearly the feedback you've been given and then to proceed in a way that responds adequately while making the most of your time and retaining the core intentions of your work.
Join us Thursday, October 27, from 3-4 p.m. ET, for the TAA Webinar, "Manuscript Review in the Humanities: Embrace Criticism and Stand Up For Your Ideas," led by Katie Van Heest, PhD, of Tweed Editing, where you will learn how to respond to reviewer feedback on journal articles and book manuscripts.
---
This webinar is for TAA members only. Join today to participate!