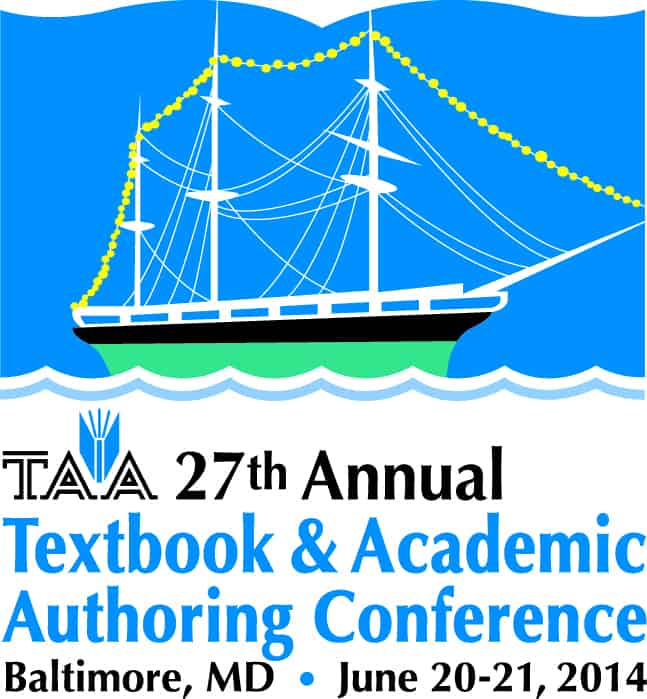 TAA's 2014 Conference on Textbook & Academic Writing in Baltimore, MD, June 20-21, will include a new track on "Self-Publishing". The track will feature a workshop designed for both novice and veteran authors who want to experience a hands-on approach to marketing their book to readers and buyers. Attendees will learn how to raise money to get a book printed and marketed, what to look for in hiring an editor, and how to find a publisher for a manuscript.
The self-publishing workshop is comprised of four presentations:
How to Raise Funds for Your Book Idea with Crowdfunding, presented by Amanda Barbara
Walking with an Editor: Why It's Important, and What to Expect, presented by Lynn Stair
How Can I Get Published? The Latest in Tools and Technologies to Assist in Discovery and Publication, Presented by Edward Colleran
The Four Paths to Publishing, presented by Keith Ogorek
Visit the 2014 TAA Conference website to learn more about these sessions and to register.