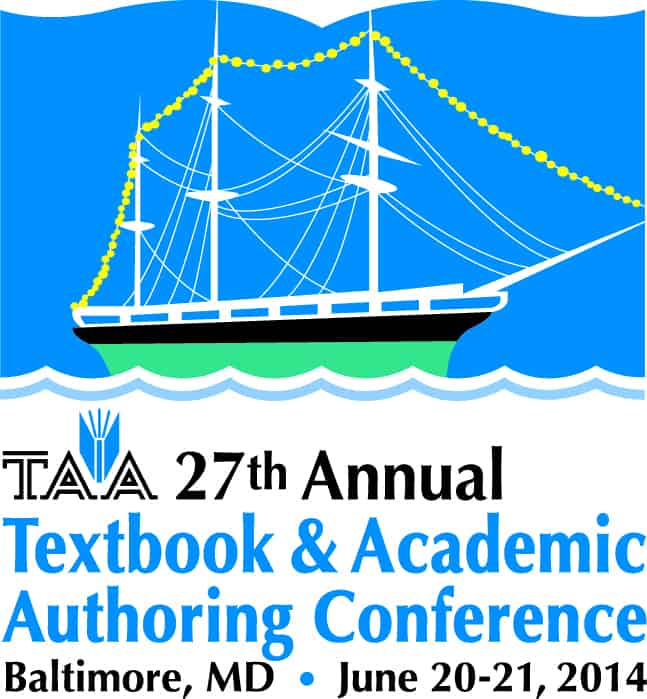 TAA's 2014 Conference on Textbook & Academic Writing in Baltimore, MD, June 20-21, will include a new track on "Writing Craft". The track will feature four presentations by veteran textbook and academic writers in the form of sessions, workshops and roundtable discussions, including:
Bingo! It's a Match! Selecting an Academic Journal for Publication, presented by Dannelle D. Stevens
Confessions of a Reluctant Author: How to Write a Book When You Don't Like to Write, presented by Susan Robison
Yikes! My Journal Article Was Rejected? Why & What to Do About It, presented by Dannelle D. Stevens
Academic Life Vests: Learning to Manage Multiple Writing Projects, presented by Tracey S. Hodges and Katherine Landau Wright
Visit the 2014 TAA Conference website to learn more about these sessions and to register.