Michael Lennie, an authoring attorney and agent for Lennie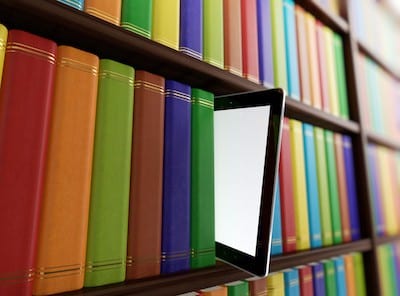 Literary & Author's Attorneys, compared the items on a publishing contract to a bunch of asparagus and said authors can either give all their rights away in one bunch, or negotiate them one by one.
"Electronic rights is just one of those spears of asparagus," he said. "And on that one spear are many different e-rights elements. The author is in the enviable position of owning all of those spears." The publisher, said Lennie, will want them all, and the author has to decide whether to give those rights to the publisher or retain them. If your publisher wants all of your e-rights, he said, here are a few things to consider: What has the publisher done with e-rights in the past? Do they have the technical expertise to do it or will they license those rights to a third party? "The publisher may give you 50 percent of the rights of third party sales, but that may only be seven percent of the publisher's 15 percent from the licensed third party," he said.
Lennie cautioned authors against giving away their e-rights in haste: "We are on the early cusp of e-technologies. Don't shut the doors to e-rights for the long term. Erights will gain authors more money from publishers in the future."
Electronic products have no paper costs, no storage costs, no inventory costs, no shipping costs and no returns, he said, thus e-products offer a lot to the publisher and author: "Because they don't cost too much, they provide a benefit to all of us." Lennie said a lot of electronic products are being sold without e-rights permission because the accounting structure at publishing companies hasn't caught up with publishing capabilities: "The ability to make electronic products is way ahead of our ability to account for them."