You are here:
Home
/
Archives for textbook writing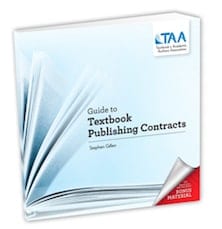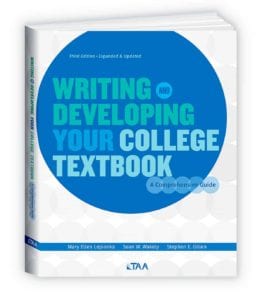 Take advantage of special pricing on two TAA books, Writing and Developing Your College Textbook and Guide to Textbook Publishing Contracts. Writing and Developing Your College Textbook is now $43.95 (regularly $53.95) with free shipping. You'll also receive a coupon code for $5 off your membership renewal! Guide to Textbook Publishing Contracts is now $14.95 for the print book (regularly $19.95) and $9.95 for the ebook (regularly $14.95). You'll also receive free shipping on the print order and a coupon code for $5 off your membership renewal! [Read more…]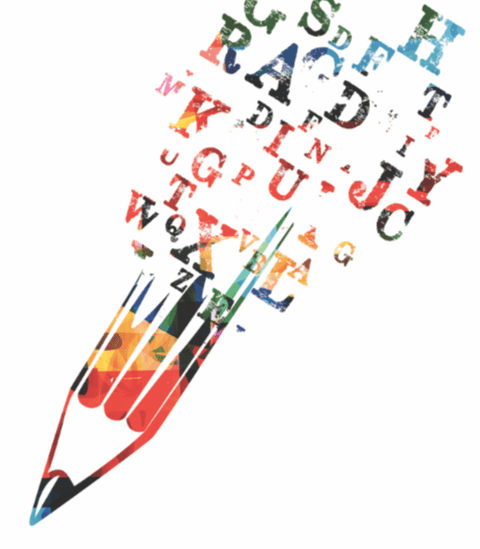 During the 2017-18 academic year, TAA will help sponsor a limited number of faculty writing workshops at universities and colleges across the country. TAA's sponsorship covers the majority of the cost of bringing a presenter to your institution. The host institution is responsible for a fee of $1,650, which includes up to 75 TAA faculty memberships, available to faculty whether or not they attend the workshop. TAA provides an online institutional membership application process that makes joining TAA easy for both the institution and faculty. [Read more…]
At a 2017 TAA conference session, entitled "So You Want to Write a Textbook? Lessons Learned and Advice Sought," moderator Laura Frost, a veteran chemistry textbook author, interviews three novice writers, Brent Blair, Dave Dillon, and Rick Mullins.
Brent Blair is an Associate Professor of Biology at Xavier University in Cincinnati and is writing his first textbook, Environmental Science: Ecology and People, for Oxford University Press. Dave Dillon is counseling faculty and an Associate Professor at Grossmont College and is authoring the second edition of his textbook, Blueprint for Success in College. Rick Mullins is an Associate Professor of Chemistry at Xavier University in Cincinnati and is writing his first textbook, Organic Chemistry: A Learner-Centered Approach, for Pearson Education. [Read more…]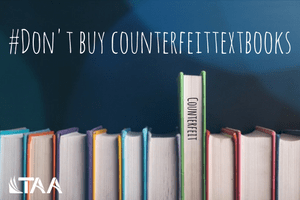 The TAA Council has passed a resolution on textbook counterfeiting that details a variety of actions the association will be taking to combat the issue, including educating the public about the problem, and broadening understanding of the negative ramifications of the use of counterfeit copies.
Counterfeit textbooks are "affecting the textbook marketplace and causing substantial losses of revenue for publishers and of royalties for authors and driving up the price of textbooks," the resolution states. "Appropriate compensation for the work of textbook publishing is essential to ensure that both publishers and authors can continue to deliver excellent educational resources." [Read more…]
Sean W. Wakely, author of Writing and Developing Your College Textbook: A Comprehensive Guide, shares the three most important skills a textbook author needs to have.
When summer rolls around, it can seem almost impossible to get work done. With the beautiful weather, neighborhood barbeques, and days poolside, our desks begin to sound like one of the last places we would like to spend the day. But, believe it or not, summer can also bring new inspiration and a breath of fresh air for your writing. A new season brings new ideas and perspectives perfect for fighting off writer's block and beating procrastination. Even as I am sitting out on my back porch writing this, I feel rejuvenated and ready to tackle each project that comes my way. Here I've shared posts that can help you tackle some projects of your own and stay on track this summer season. [Read more…]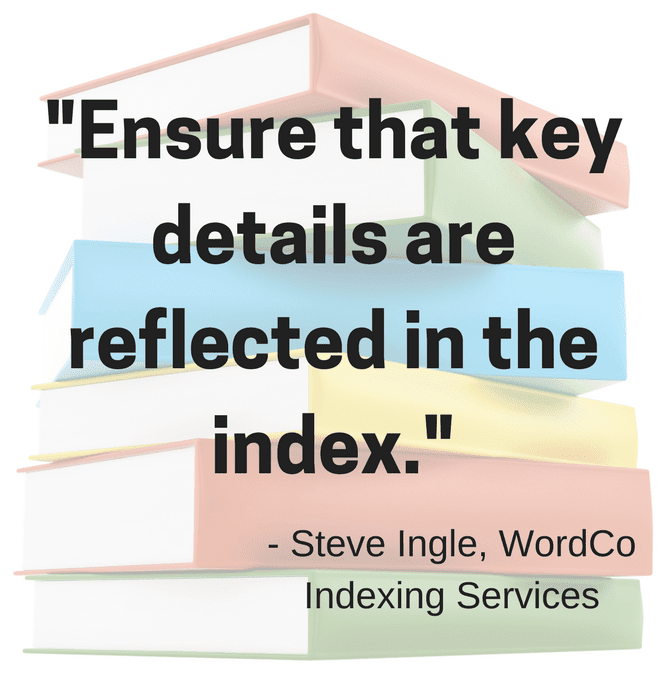 The book you have spent so long writing and editing is almost ready to be published. It is in its final layout, and has been proofread multiple times. The one hurdle remaining is the index. Finally, you receive the index manuscript for review. While it may be tempting to give the index just a cursory glance before blessing it with your imprimatur, it is worth investing a modest amount of time to ensure that the index does your book justice. A complete and well-constructed index adds real value to your book by making its content more accessible to readers. How can you be confident that the index you receive is good enough for your book? [Read more…]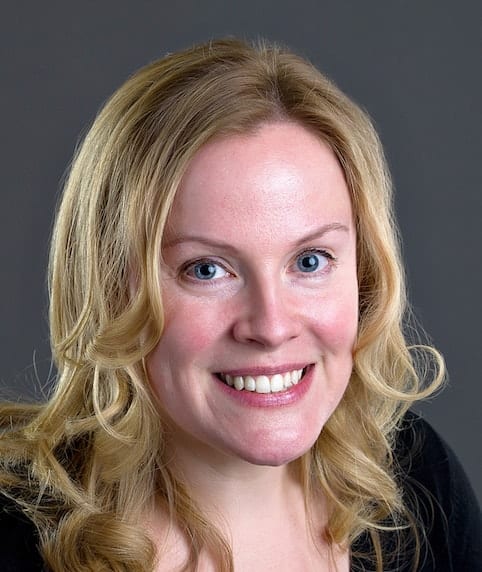 I am the author or co-author of three books. A textbook with a vanity publisher, two trade books with an academic publisher, and an upcoming introductory textbook.
My first book was the result of a publisher's agent knocking on my office door and asking if I would be interested in writing a textbook. All the publisher asked was that I would require the book within my courses and sign away the copyright. I was excited to get started, so I barely even read the publishing contract. I now know this experience epitomizes that of working with a vanity publisher – the goal is to generate some revenue rather than produce the ideal product.  The textbook ended up being an effective tool within my course, but it wasn't adopted anywhere else. [Read more…]